Posted on | August 12, 2009 | No Comments
By Kevin Barrett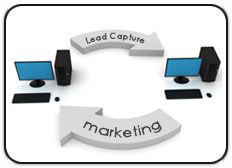 If you've been in business for very long, you already understand how difficult running your own business can be. There are employees to manage, customers to wow, and overhead to maintain.
What usually happens is small business owners get so caught up in running a day-to-day marathon that they don't take the time to put a system in place. However, without a system small businesses owners:
Must Work Harder
Must Work Longer
Lose potential Sales
Often Make Mistakes

No matter what type of small business you own, implementing a system is critical to effectively manage your company.  Think about how quickly fast food restaurants are able to serve their customers, Consider how smoothly employees at an amusement park, like Disney World, get people through the lines and on to the rides.
It is because they have perfected a system, that works…  Michael Gerber, the e-myth guru, recommends that we work "On-our Business" and not "In-our Business".  The only way to do that is through a system.
When a business owner takes the time to put functional systems in place, they:
Work smarter

work faster

Make more money

More accurately fulfill customer needs
Don't trudge through the chaos.  Systemize  your company and watch how easy managing your business becomes.
If you want to grow your business instead of just manage it, then you need Automated Follow-up Marketing and the software to do it for you. Discover the difference.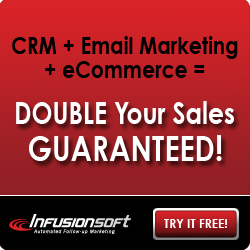 Posted on | August 11, 2009 | No Comments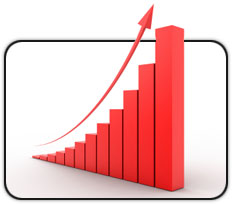 I'm curious. What drove you to start your own small business? A passion for the product or service you provide? A desire to be your own boss? A chance to dust off some ambition? A drive to stick it to "the man?"
Did you become a small business owner because you enjoy marketing? Probably not. But, if you're going to continue to grow your business you have to realize this important fact: you are a marketer, not a widget provider.
Let me quickly show you the difference between a marketer and a widget provider.
A Widget Provider:                A Marketer:
Has products                            Sells products
Talked to prospects                   Continually talks to a list of prospects
Has customers                          Builds relationships with customers
Owns a business                       Grows their business
Hopes they'll stay in business     Is building their business future
So how do you become a marketer?
I'll get into that with subsequent emails. However, here are a few questions I want you to think about:
Do you know the difference between advertising and marketing?
Are you building your prospect and customer lists?
Does your business have a marketing "system" in place?
Remember, marketing can make the difference between doing alright, and skyrocketing your business!
If you want to grow your business instead of just manage it, then you need Automated Follow-up Marketing software. Discover the difference.

Posted on | August 10, 2009 | No Comments
By Kevin Barrett, KJ Barrett & Associates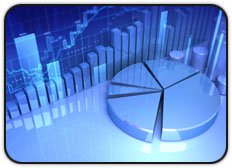 Ever have a situation where you have been in a planning meeting and everything seemed to be going very well…but in the end, never amounted to anything, no decisions were taken, back to zero again?
Chances are you've been caught up in something called "Analysis paralysis". In other words, good ideas have been presented, but by the time enough people consider and reconsider the situation, everything seems so much more complex, now.
The ideas that were presented were not as great as you originally thought. Worse yet, in most cases, a conclusion about what course of action to take is never reached.
But, guess what? There is such as thing as "over-thinking." In sports, analysis paralysis might keep an athlete from reacting quickly enough. In politics, analysis paralysis might cause a simple issue to be debated for years. And, in business, analysis paralysis can keep business owners from moving forward in some pretty amazing opportunities!
Thinking over things is good…   "Analysis Paralysis" in not good….  It comes from a place of "Fear" in the decision making process.
Benjamin Franklin, who is considered to be a pretty clear thinker…  recognized that he often had the same problem of "Analysis Paralysis".  The easy decisions are just that easy…..  either yes or no and then getting on with the task of putting things into action.
He found there were times that the situations were not that clear, and he needed a simple way of deciding the best course of action, so he devised a list what is now called the Pro's vs the Con's List.  He would make a large "T", on a piece of paper and on the top of one side he would write "For" and on the top of the other side he would write "Against"..
He then listed all the reasons "For" and then all the reasons "Against"…  now the easy part…  just total the all the "For's" and then all the "Against".
The highest number WINS and you move on to the action taking process…
I know some are thinking…  BUT, there are something's that are more important than other's, and the list should be weighted some how!!!!…
Well Benjamin Franklin realized that did not matter…  What really matters is just making the decision..
Once that was made then all of the resources were then put into motion to MAKE IT HAPPEN!  And it becomes the correct decision..  Interesting!!!!
In Sales we used to call this the "Benjamin Franklin Close"….
To avoid analysis paralysis:
Quickly jot down the pros and cons of an idea. (Make the Benjamin Franklin List)
Make a decision (If an entire group is deciding-take a vote, Actually The Benjamin Franklin process takes away the need for a vote.)
Write out the steps required to follow through.
Assign the steps.
Follow through.
You didn't become a Creatrepreneur (entrepreneur) to become a hesitant decision maker. By following these steps, you will make good, well informed decisions. Some will work out and some won't. But, at least you won't miss out on BIG opportunities!
If you find it difficult to be a decisive person, remember this, "The success is not in the decision you make; the success is in HOW you deal with the decision you make." Make your decision and then go to work to make it the right decision. It usually will be the correct decision in the end…

Posted on | August 6, 2009 | No Comments
Last year I started using BeBiz. BeBiz it is a product from the Internet Marketing Center. I have been associated with IMC, since 1997. I was living and working in Australia at the time and I had an Internet Education Project I was working on… it was then I met Cory Rudl, the founder of the Internet Marketing Center.
Over the years I have continually referred to that group for information and cutting edge Internet Technologies and Information.
Setting up an on-line business can be quite easy….. Setting up a Successful On-Line Business, is not as easy. It requires certain steps and a lot of research. Most people do not do the up front research for niche's, opportunities, and after that getting the website up and running. Starting and business requires some work…. and if the truth be known, a lot of work… it is not a "Get Rich Quick Scheme".
So, when the Internet Marketing Center came out with BeBiz I was one of the first to put it through it's moves. In fact I still use this product as it is one of the best for logically taking you through the exact steps in getting your business up and running and running quickly.
BeBiz is an easy-to-use interactive program that guides you every step of the way as you create your own Internet business.
It includes full video tutorials that walk you through each step – removing every single barrier standing between you and your own successful online business.
Below are the crucial steps that Bebiz guides you through in order to turn an idea into a money making business…
A. Market Research
Find customers who are already waiting to buy BEFORE you decide what to sell.
1. Guarantee there's DEMAND for your product or service before you develop the business!
2. Be 100% confident that your business has REAL profit potential!
3. Transform your personal interests, hobbies, and experiences into a profitable Web business!
4. Evaluate your competition to be certain you can compete with a unique offer and still enjoy a significant profit per sale!
B. Products
Select the right product for your market, then set up for delivery.
There are absolutely NO LIMITS to what you can sell on the Web (provided it's legal of course 😉 …
1. Sell information products like newsletters, eBooks, memberships, courses, audio series, video series, and more!
2. Sell physical products you'll deliver via Fedex or Courier!
3. Or even use the website to attract qualified leads for your service business or your brick-and-mortar offline store!
… It's completely up to you!
C. Salescopy
Fill in the blanks and watch your own compelling salesletter come to life.
Obviously, one of the attractions of running an automated Internet business is that it can generate sales 24 hours a day, 7 days a week.
However, to attract those sales, you'll need some compelling salescopy hard at work on your website!
If you've never written salescopy before, don't worry.
With BeBiz, you'll simply fill in the blanks, click a button, and out will pop a ready-to-go salesletter that's been 100% customized for you, which you can use to start selling your product or service right away!
For example, BeBiz will prompt you to…
1. Cherry pick from the array of proven headlines offered, or use the custom headline feature to write your own.
2. Fill in your subhead, salutation, problem, and credibility-builders to create the backbone of your copy.
3. Flesh out your salescopy so it leads visitors through a clear, step-by-step sales process. You'll tell your story, add testimonials, and explain how the reader will benefit from your product.
4. Then use BeBiz's examples and wizards to close the sale, offer a guarantee, ask for the order, show a price reduction, and add a signature.
… And of course, the library of proven examples provided in BeBiz make writing your salescopy easier than ever before.
It's everything you need to write persuasive copy that converts maximum website traffic into eager, paying customers!
The easily assemble a functioning, professional sales website in no time at all with a wide range of templates.
D. Website
Overcome the #1 hurdle faced by wannabe Internet business owners…
Launching your first website!
It's confusing, right?
Do you learn HTML? Spend $300 to $1000 on expensive design and graphics software? (And then another $200+ on books and tutorials to learn to use it?)
Or, do you drop $500 to $3,500+ hiring a web designer?
With BeBiz, you won't face these challenges.
Because BeBiz already includes every tool you need to create a professional looking ecommerce website designed to convert maximum visitors into maximum sales!
… Every step has been laid out for you in advance.
As you finish each task, BeBiz will prompt you to move onto the NEXT step of creating your ecommerce website. You just point, click, and when asked, type the product descriptions and sales details required. BeBiz does all the heavy lifting of transforming YOUR choices and text into a compelling sales website!
And by simply choosing the "Publish My Website" button, you can immediately launch your website live on the Internet, where visitors can instantly view it and start making purchases!
It's that easy!
E. Payment
Set up and easy payment system that accepts credit cards.
The ecommerce website you create using the BeBiz Business Management Center can be easily hooked up to PayPal, arguably the most recognized payment processor on the Web!
You can start accepting credit cards from your website right away, using a trusted payment service that your audience will already be familiar with!
F. Contacts
Harness the power of email marketing for future sales.
Here's another big hurdle that BeBiz will sweep aside for you… Adding an email opt-in form to your website!
It's well known that the majority of people who visit your website will leave without making a purchase.
So it's absolutely essential that you capture the names and emails of these folks -– because they're clearly your hottest sales leads!
With as little as just 4 to 7 email contacts with these people, you can expect to convert as many as 30% to 40% of them to paying customers!
The problem is most small business owners find adding an opt-in form to their website confusing, frustrating, and generally intimidating!
Where do you get the opt-in form?
How do you add it to website?
Where are the emails sent?
How do you deliver the "opt-in offer"?
And how do you manage your subscribers?
With BeBiz, you won't need to worry…
Because BeBiz will do all the complex coding in the background.
G. Traffic
Learn industry secrets that will drive potential buyers to your site.
Start Driving Eager, Qualified Potential Buyers To Your Website…
It's absolutely essential that once your new website is ready to launch, you have a plan for attracting 1,000s qualified potential buyers.
And BeBiz helps you here, too.
Your Business Management Center includes step-by-step guidance for:
Attracting FREE traffic from search engines like Google, MSN, and Yahoo -– without spending $1,000s on SEO services!
Getting high-traffic websites to give you links, for the double benefit of attracting more visitors and better search engine rankings!
Using low-risk paid advertising campaigns to attract highly targeted sales leads that are easily converted to paying customers!
So after launching, you can watch a stampede of eager buyers arrive at your website and start making purchases!
Well maybe not a stampede but visitors that are highly targeted so that you can start to earn income off this business.
This product has my highest recommendation, and should be in every Internet Marketeers arsenal.



Posted on | July 22, 2009 | No Comments
By Kevin Barrett
Some of the feed back I have been receiving indicates that people are not always receiving my CRM Tips that I send out and because of this feed-back I have archived the past CRM Tips for easy access here Past KJ Barrett CRM Tips Archive
I have also been asked to post the CRM Tips here on my blog…. so I have also done this… This allows people to make comments and provide more direct feed back on these CRM Tips.
Thank you all for your feed back and enjoy the latest CRM Tips from KJ Barrett & Associates…
Did you know that your customers and prospects are being bombarded by over 3,000 marketing messages a day? That's a lot of messages. And, in order to avoid information overload, they've trained their minds to completely ignore those messages.
Once you discover the steps to leading your customer to a sale…you can easily overcome those marketing filters.
I receive a lot of information via email from a lot of people. I relay on the internet and email for valuable information. I have people that I know and trust that send me great information that I can pass on with my own slant on the topic.
How do people get their messages to me? Well it boils down to these four easy steps, and they have followed these steps. Now, here are the steps to gently nudge your prospects towards a purchase decisions… exactly what others have done for me.
Step 1- Get to know them. When you know a lot about your prospect's, your messages become much more targeted. Which gets your prospects attention. And, your prospects will feel as though you truly care about them. Keep in mind people do not like to be sold, but they love to buy. Create rapport with your prospects.
Step 2- Follow up consistently. When you consistently and effectively follow up with your prospects, your message will eventually sink in. In a previous CRM Tip, referred to this as "We can not control when people will buy, we cannot and should not force them to buy… our responsibility is to be there when they do decide to make a buying decision, and that is through "Open, Regular, Quality Communications."
The statistics show that most companies stop following up after four contacts, and most purchases take place after seven contacts. So our responsibility is to be around when our prospects do decide to buy.
Step 3- Offer your prospect value. Every marketing message out there is an attempt to get your prospects money. Imagine how you'll stand out when your message does more than make a sell. It educates, engages, entertains and/or helps your prospect in some way. Value does not equate to the lowest price. Price is only one part of the Value Equation.
Step 4- Value your prospects. Once your prospect becomes your customer, don't abandon them. They need the same attention you offered them as a prospect's. Offer that same personal attention and they will become a raving fan! This is one of the most important and I am sorry to say the most overlooked step…. I call this step building a "Loyalty Ladder"….. and you will be surprised how many people they will send your way.
If you've been reading these messages consistently, this will sound very repetitive to you. However, these are fail proof methods for turning your prospects to customers and your customers to raving fans. And, that is worth a whole lot to your bottom line!
And CRM Strategies from Infusionsoft can help you automate the Sales and Marketing Process. "Working Less for More Sales and Profits!"
You can Now give Infusionsoft a trial run at no cost for 15 days….. and with the new pricing structure choose from three different versions to meet your business needs, with NO UPFRONT SET-UP COST (They have been waived)… From Basic to the Pro…. CRM implementation could not be easier and cost effective.

« go back
—
keep looking »