Posted on | September 10, 2009 | No Comments
and Where did it come from?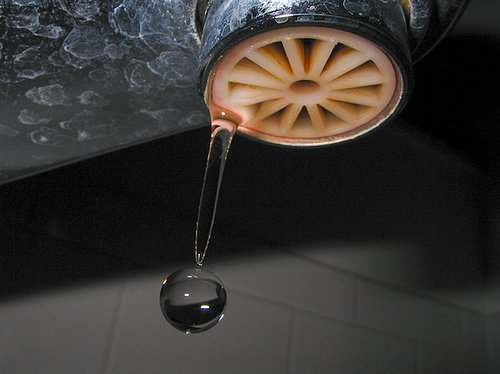 When I work with clients on "Marketing Automation" and "Fixing Their Follow-up Failure", sooner rather than later, they ask the Question, "How long do I have to Follow-Up, with my leads?"
That is always an interesting question.
When it comes to conventional business models, we often spoke about "Building a Loyalty Ladder" business, rather than a "Revolving Door" business.  A "Revolving Door" business, depended upon people walking in the door, buying something and then going out the door again, and the business owner had to wait for that person to come back again, OR, find a way to get a steady stream to people to come through their doors.
Actually I could have titled this "Blog Posting"….  "How to move from CRM (Customer Relationship Management) to CRD (Customer Relationship Development)."
What is CRD (Customer Relationship Development)?
You will have to read to the bottom of this blog to get that answer…..   Hint…  the concept came from a friend of mine in Australia…..
Most of the Marketing in the 80's and 90's was based on this strategy.  Slowly over time, we began to hear phrases like,  "Customer Retention Strategies",  "Customer Relationship Marketing" (or Management) and we started to hear mentioned, "Building a Loyalty Ladder", based on Customers that love doing business with you.
Does building a "Loyalty Ladder" really work?
Well, the early studies have shown that it cost 7 times more to run a "Revolving Door" business compared to a "Loyalty Ladder" type of business.
That seven (7) times somehow, made it's way to mean that you had to have 7 touches with a prospective lead, before they made the switch or would purchase anything from you….
I really am not sure  or have found any concrete study that says…  you must contact a prospect on average 7 times….
I do know that in the "Small to Medium Sized Businesses" (SMSB) segment, over 80% stop the "Follow-Up" process after 2.5 contacts, on average.  I know this because I have worked the numbers with the SMSB's that I have worked with.
Now, let's get back to the marketing "Law of 29"…… well, the "Law of 29" states,  that a typical target client must hear—see, be told, think about, embrace—your marketing message a total of 29 times before they will make the transition from prospect to a paying subscriber or customer.
This is quite a bit more than 7 contact points, before purchase!
So where did this Marketing "Law 29" come from?
In the late 90's I.S.P.'s, that's correct…  Internet Service Providers, were trying to capture large market shares for their business growth….
Many ISPs setup dedicated marketing departments and gave them significant resources to use.  They found that the results from their campaigns resulted in inconsistencies in delivering  their sales message to the marketplace.
When they geared up, it was always for a blitz, which produced a large amount of leads, which led to the sales and customer service teams being swamped.  They could not handle the influx effectively, and the leads went cold.  This in turn caused a marketing budget to be drained and this resulted in large gaps between ad campaigns— this slowed growth, and it gave rise to the chance for "Churn" to overtake growth. They then had to start the process over again, with surprise, surprise the same results…..
They found that this approach was not effective in capturing the highest return from their "marketing expense".  I use the word "Expense" because this type of marketing is truly an "Expense" and not an "Investment".
This soon gave rise to something called "Drip Marketing", and in turn, "Marketing Automation" and "Fixing Your Follow-Up Failure."
The marketing "Law of 29", came from the amount of contacts required for ISP's to make a conversion.

Does this "Law 29", apply to most businesses?
My experience has been, "It depends on the products and services you are selling"….  29 contacts,  is most likely quite accurate for a "Strictly Internet Business", however, for many SMSB's it is most likely much less than that….
I do know this, that it is much more than 2.5 times, and this is the point that most businesses STOP the follow-up process…..
The question then becomes, "How can you be the one to sell to them when they are ready to buy?"
When we start thinking  in this manner we come up with different responses for our "Target Market".  The action steps now become the release of a progressive series of marketing impacts on our very narrowly defined market (Segmentation) —which will allow sales process to quickly "Follow-up" to nearly every new lead, without losing sight of "Your Existing Client Base"…..  In effect a "Loyalty Ladder Development Plan".
"Marketing Automation", "Drip marketing" and "Fixing Your Follow-up Failure"  is not  just for acquiring new customers. Rather, you can, and must use this approach to help up-sell or cross-sell existing clients for enhanced services and products….
Now for the answer to the "Concept of CRD"…. A Business Consultant & Coach friend of mine from Australia, Peter Rowe, and his company is called Profitune. Peter sent me a follow-up last week from my last Blog posting….
I will post an excerpt from that email….
"Kevin, CRM – I moved away from the phrase "Customer Relationship Management" some years ago and have brainwashed myself and my clients into the view that CRD (Customer Relationship Development) is a better label in the sense that it implies more than just maintaining the status quo.  It's just a one-word difference, but it changes the game considerably.  Besides, CRD is not a common acronym and so it provokes thought, questions, and discussion, and gives us the chance to distinguish our thinking from others in the field."
So, CRD (Customer Relationship DEVELOPMENT"….  It is….  I agree with Peter, this small one word change provides a wealth of different marketing strategies we can use….  When we emphasize Development rather than just Marketing and Management….
This change is also in line with a new way of describing us as business people…   To capture fully the description of the business people of the Future, I developed a new word to embody the required characteristics for this "Evolution"…. "Creatrepreneur", rather than "Entrepreneurs" or "Business Owner"….  One of the characteristics of a  "Creatrepreneur" is being able to see the "Bigger Picture" and the longer term effects of our CRD….  Business Development.
When it comes to CRD concepts it is the equivalent of the "Tortoise and the Hare". High-powered bursts of media promotion can succeed in some circumstances, but slow and steady more often wins the race.
In future blog reports and CRM Tips, I will put together a list of Strategies to implement that can Dramatically increase Your CRD efforts, that will have a positive impact on Sales and Profits…. so keep posted!!!!
Photo credit to Steve Berger A fellow Floridian from Ocala, Florida.

Comments