Posted on | August 19, 2013 | No Comments
    Kevin Barrett
Webinar Presentation Times
Tuesday, August 20th at 7 am Pacific, 10 am Eastern
Wednesday, August 21st at 11 am Pacific, 2 pm Eastern
or
Thursday, August 22nd at 3 pm Pacific, 6 pm Eastern

As a small business owner, have you EVER found yourself:
    Working too many evenings and weekends.
    Missing too many important life events (vacations, children's recitals, date night, etc.)
    Neglecting your favorite hobbies because "you have to work!"
    Working an 80 hour a week to avoid taking a 40 hour a week job.

If this sounds like you, this webinar is the solution to your challenges.
Let Dave Sherman, Lifecycle Marketing Expert, enlighten you on how the seven powerful steps of Lifecycle Marketing will eliminate inconsistent customer traffic flow, reduce lost sales, stop wasting warm sales leads, generate more referrals and SO MUCH MORE!
If you are tired of suffering the insanity of running your small business,
register today to attend this powerful webinar
. It's your first step to ending your own insanity.
I hope you enjoy,
Kevin Barrett
KJBarrett & Associates
Posted on | May 9, 2012 | No Comments
I have not made a Blog Posting is a long time….  I have been devoting my time with something that I have been very passionate about for a long time.  That passion has been working with kid's and helping provide strategies and tools that will help them obtain higher grades in school and also help to empower them to be self sustaining contributing members of our community.  I have been working with the Local High School and Middle Schools, on a variety of different fronts…  One front as a Sports Coach, coaching Basketball, Soccer and track… The other front is that of a Mentor, utilizing some innovative and successful techniques developed overtime, that can help kid's be successful on the "Sports Field" and also in the "Class Room".
More about those strategies and techniques in my subsequent postings…
I will start off my Blog Posting with a program I am very excited about.  Recently, we established a Partnership between the Local High School (Zepheryhills High School, Zephyrhills Flordia) and the East Pasco YMCA…  (Recently re-branded as "The Y" to be more inclusive and representative of demographic;s of our communities)
We are calling the program The "Y Achievers"…
Pastor Tim Mitchell speaks to ZHS students about the importance of making the right decisions during the Y Achievers kickoff.
The East Pasco YMCA has partnered with Zephyrhills High School to provide a program that supports students with tutors and mentors on a weekly basis. Every Thursday, preselected students come to the YMCA so meet with community leaders and mentors. Students also have the opportunity to meet with tutors from local colleges and universities to assist in various academic areas. As an incentive, the students are given a free YMCA teen membership so they can be a part of an uplifting and healthy environment throughout the week. The East Pasco YMCA is committed to improving students' attendance and graduation rates and providing a safe and positive place to be after school.
Posted on | September 10, 2009 | No Comments
and Where did it come from?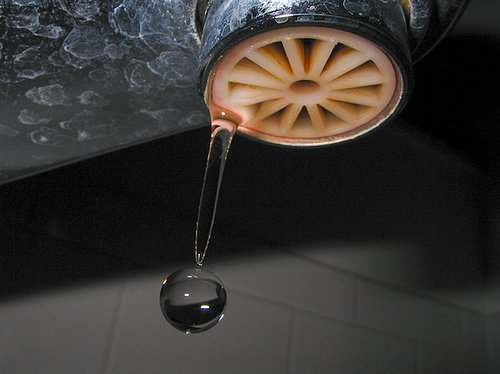 When I work with clients on "Marketing Automation" and "Fixing Their Follow-up Failure", sooner rather than later, they ask the Question, "How long do I have to Follow-Up, with my leads?"
That is always an interesting question.
When it comes to conventional business models, we often spoke about "Building a Loyalty Ladder" business, rather than a "Revolving Door" business.  A "Revolving Door" business, depended upon people walking in the door, buying something and then going out the door again, and the business owner had to wait for that person to come back again, OR, find a way to get a steady stream to people to come through their doors.
Actually I could have titled this "Blog Posting"….  "How to move from CRM (Customer Relationship Management) to CRD (Customer Relationship Development)."
What is CRD (Customer Relationship Development)?
You will have to read to the bottom of this blog to get that answer…..   Hint…  the concept came from a friend of mine in Australia…..
Most of the Marketing in the 80's and 90's was based on this strategy.  Slowly over time, we began to hear phrases like,  "Customer Retention Strategies",  "Customer Relationship Marketing" (or Management) and we started to hear mentioned, "Building a Loyalty Ladder", based on Customers that love doing business with you.
Does building a "Loyalty Ladder" really work?
Well, the early studies have shown that it cost 7 times more to run a "Revolving Door" business compared to a "Loyalty Ladder" type of business.
That seven (7) times somehow, made it's way to mean that you had to have 7 touches with a prospective lead, before they made the switch or would purchase anything from you….
I really am not sure  or have found any concrete study that says…  you must contact a prospect on average 7 times….
I do know that in the "Small to Medium Sized Businesses" (SMSB) segment, over 80% stop the "Follow-Up" process after 2.5 contacts, on average.  I know this because I have worked the numbers with the SMSB's that I have worked with.
Now, let's get back to the marketing "Law of 29"…… well, the "Law of 29" states,  that a typical target client must hear—see, be told, think about, embrace—your marketing message a total of 29 times before they will make the transition from prospect to a paying subscriber or customer.
This is quite a bit more than 7 contact points, before purchase!
So where did this Marketing "Law 29" come from?
In the late 90's I.S.P.'s, that's correct…  Internet Service Providers, were trying to capture large market shares for their business growth….
Many ISPs setup dedicated marketing departments and gave them significant resources to use.  They found that the results from their campaigns resulted in inconsistencies in delivering  their sales message to the marketplace.
When they geared up, it was always for a blitz, which produced a large amount of leads, which led to the sales and customer service teams being swamped.  They could not handle the influx effectively, and the leads went cold.  This in turn caused a marketing budget to be drained and this resulted in large gaps between ad campaigns— this slowed growth, and it gave rise to the chance for "Churn" to overtake growth. They then had to start the process over again, with surprise, surprise the same results…..
They found that this approach was not effective in capturing the highest return from their "marketing expense".  I use the word "Expense" because this type of marketing is truly an "Expense" and not an "Investment".
This soon gave rise to something called "Drip Marketing", and in turn, "Marketing Automation" and "Fixing Your Follow-Up Failure."
The marketing "Law of 29", came from the amount of contacts required for ISP's to make a conversion.

Does this "Law 29", apply to most businesses?
My experience has been, "It depends on the products and services you are selling"….  29 contacts,  is most likely quite accurate for a "Strictly Internet Business", however, for many SMSB's it is most likely much less than that….
I do know this, that it is much more than 2.5 times, and this is the point that most businesses STOP the follow-up process…..
The question then becomes, "How can you be the one to sell to them when they are ready to buy?"
When we start thinking  in this manner we come up with different responses for our "Target Market".  The action steps now become the release of a progressive series of marketing impacts on our very narrowly defined market (Segmentation) —which will allow sales process to quickly "Follow-up" to nearly every new lead, without losing sight of "Your Existing Client Base"…..  In effect a "Loyalty Ladder Development Plan".
"Marketing Automation", "Drip marketing" and "Fixing Your Follow-up Failure"  is not  just for acquiring new customers. Rather, you can, and must use this approach to help up-sell or cross-sell existing clients for enhanced services and products….
Now for the answer to the "Concept of CRD"…. A Business Consultant & Coach friend of mine from Australia, Peter Rowe, and his company is called Profitune. Peter sent me a follow-up last week from my last Blog posting….
I will post an excerpt from that email….
"Kevin, CRM – I moved away from the phrase "Customer Relationship Management" some years ago and have brainwashed myself and my clients into the view that CRD (Customer Relationship Development) is a better label in the sense that it implies more than just maintaining the status quo.  It's just a one-word difference, but it changes the game considerably.  Besides, CRD is not a common acronym and so it provokes thought, questions, and discussion, and gives us the chance to distinguish our thinking from others in the field."
So, CRD (Customer Relationship DEVELOPMENT"….  It is….  I agree with Peter, this small one word change provides a wealth of different marketing strategies we can use….  When we emphasize Development rather than just Marketing and Management….
This change is also in line with a new way of describing us as business people…   To capture fully the description of the business people of the Future, I developed a new word to embody the required characteristics for this "Evolution"…. "Creatrepreneur", rather than "Entrepreneurs" or "Business Owner"….  One of the characteristics of a  "Creatrepreneur" is being able to see the "Bigger Picture" and the longer term effects of our CRD….  Business Development.
When it comes to CRD concepts it is the equivalent of the "Tortoise and the Hare". High-powered bursts of media promotion can succeed in some circumstances, but slow and steady more often wins the race.
In future blog reports and CRM Tips, I will put together a list of Strategies to implement that can Dramatically increase Your CRD efforts, that will have a positive impact on Sales and Profits…. so keep posted!!!!
Photo credit to Steve Berger A fellow Floridian from Ocala, Florida.

Posted on | September 1, 2009 | No Comments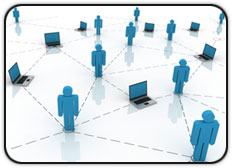 I received an email from a Business & Coaching Consultant I know in Australia, his name is Peter Rowe and his company is called Profitune. Oh, stop by and visit with him, there is a wealth of great information at his website… tell him I said G'day..
In fact check out his August Newsletter it has a great article on "Time Management for Sales People."
A little background, I lived and worked in Australia for over 16 years as a Business & Training Consultant. Peter Rowe is helping a very close friend of mine Alan Clare, get his Organic Wine Distribution Company up and running smoothly in Australia.
So, when Peter sent this email to me, with the Subject Line: Positive actions cause a ripple effect, I opened it straight away…
I guess I read the line more as "What goes around Comes Around" and ties in very closely to a past CRM Tip I sent out called the  "The Effect of the Power of Giving on your Business"
Here is what Peter wrote and I would like to share his words with you now, as food for thought… Also a big thank you to Peter for providing the "Seed for This CRM Tip" as the Aussie's say… "Good on you, Mate!"
"Hi Kevin ,
A few months ago we provided some help when it was asked and considered the case closed. However, last month I was on the receiving end when someone whom we'd helped referred his best friend – in Northern Ireland – to me as a potential coaching client!
That kindness created a slightly magical journey for me. I've begun coaching with his best friend and the incident left me with a few pearls that I'd like to share with you.
Positive actions tend to provoke others. We did a favour and it was immediately returned to the benefit of two other people – and the ripple probably hasn't stopped yet!

Referrals save time because the referrer has already perceived a match between the needs and capabilities of two parties and so the likelihood of a positive outcome for all is high.

Technology has dissolved the geographical boundaries for many businesses – and will progressively dissolve ideological boundaries for us all. (Skype Video helped my client & I to get a feel for our compatibility that was sufficient to commit to coaching together.)

Distance is no bar when it comes to liking someone you've yet to meet in the flesh.
Regards
Peter…"
What Peter has to say makes a lot of sense…. we are at the front end of what I call the "Creation Society"… a "Transition" from the "Knowledge Society" a term coined by Peter Drucker. (The Creation of New Ideas, Products and more importantly… Creating New Way's of doing Business)..
We must turn Knowledge (Knowledge Society) into something of Value, in short we MUST CREATE Something with that Knowledge… by creating something new… in new ways…. we are becoming more than Entrepreneurs…. we are evolving into what I call "Creatreprenuers"..
Our Template for these Creations is "the Global Social Network."… making as many quality connections as possible.
Literally, what we send out can come back in many astounding ways… so the choice is ours… TO CREATE VALUE or not to create value… As I outlined in the "Power of Giving" CRM Tip…. We can make a difference… let's make it a Positive Difference.
One of our tools in managing these connection is through effective Customer Relationship Management. Whatever tools you use…. you must use them… an old adage… not sure where it originated but it says…. "If you don't use it, you loose it"
This is very true with business relationships…. actually with any relationship..
Just something to think about….
One last observation…
We tend to do relate with people we like…. and we tend to attract people that share common values as we do…. in effect people that are like us… This holds very true in Business….
Remember to visit Peter Rowe at his website… Profitune…. and tell him I said Hello… O.K.?

Posted on | August 18, 2009 | No Comments
Forward by: Kevin Barrett
Customer or Profit? A Case for Customer Relationship Management (CRM)
In practically everything I do, I'm a customer, and I expect the businesses I patronize to put me first. But my expectations often don't stand up against all the financial reasons the companies have for doing things other than the way that's best for me. And I understand that.
I came across an article this week written by Alison Bond, and she makes a compelling arguments for how doing things that are right for your customers, does not have to be different from doing what's good for your bottom line.
Alison Bond,is a director of The Halo Works Ltd., is the author, with Merlin Stone, of Direct Hit (Financial Times/ Prentice Hall, 1995), The Definitive Guide to Direct and Interactive Marketing (Financial Times/ Prentice Hall, 2003) and Consumer Insight (Kogan Page Ltd., 2004). She is also visiting fellow at CSEM, a partner of Brunel University.
Bond builds her argument on the difference between transactional metrics and customer-aligned metrics. Morrison tells how customer feedback can make your business more efficient. And Johnston illustrates how you can use customizable software to improve the service you give your customers and build you business.
At the end of the day you must be able to measure key aspects of your business to be able to make the correct business decisions.
One of the first mentors I had when I got into business was a Quality Assurance Guru, his name was W.Edwards Deming. Dr. Deming was hired as a consultant by 3M and I had the privilege to work with and learn from this Great Business Leader.  (Here is the link to learn more about Dr. Deming http://en.wikipedia.org/wiki/W._Edwards_Deming)
Well, one of the things I remember Dr. Deming preaching, was if you can't measure it you can't change it.  This is one of the first things I tell businesses that contact me for help in their business, and one of the reasons I am such a proponent of Customer Relationship Management (CRM) and products that help make this function almost effortless.
This article below helps point out the importance of tracking your customer every step of the way.
I hope you enjoy the reprint of this great article by Alison Bond


Have the Customer at the Heart of What You Do and Your Business Will Benefit
By Alison Bond, The Halo Works  The Halo Works Ltd.
An organization goes in the direction of its measures, or at least it tries to. That is why it has measures. So for example, if an organization has a target to make a profit, the people in that part of the organization will shape themselves around the need to make that profit. If everyone in the company is focused on that profit target, that will be the staff's primary concern.
However, it often doesn't work like that. The extreme cases like Enron are classic examples of a target driving behavior in a negative way, but there are plenty more.
Say you are a creative business and hire a bunch of creative people to service your creative hungry clients. You, then, focus your creative people on profit. What effect does that have on their creativity? Does it make them more creative, or does it divert their attention away from the creative process and end up giving them creator's block? What has this got to do with giving the customers want they want?
'Company Y expands to hit its target of 50 vans but, sadly, runs out of money.'
We have worked in this area for many years, and we know that an organization that sets transactional targets such as how quickly representatives answer the phone or how many sales calls agents make are more likely to end up busy. Organizations follow their measures. But does being busy make your business better? We know from our work that busy is more likely to create a desire to "work the system," which can create a climate that contributes to a move away from the customers. What we have found—and this is not rocket science—is that if an organization measures benefits and focuses on those, it will end up with a positive organization. A positive organization will want to focus on the customer because there is no benefit not to. But positive benefits include:
Attracting and keeping the best people. There are not too many customers, or staff for that matter who are committed to making your company rich, but people do like to feel that they have made a difference.
Attracting and keeping the best customers. People buy benefits. Customers are keen to realize the benefits they expected to gain from your product or service in a tangible way.
Removing the temptation to match numbers with expectations. This eliminates one of the biggest drivers to contravene normal corporate governance rules and focus away from the customer.
The organization will have a real and positive reason to sustain itself. This is because the reason for existing will be more than just profit. It will be a about doing things that help the customers and the staff members be the best they can be. This always benefits the customer.
Which company is going to be the most successful? One in which everyone is focused on profit? Or one where people are focused on the benefits the business provides? All our work has shown that the profitable businesses are the ones who align themselves behind the benefits they sell. Yes, they measure profits, but the main focus is on an alignment behind the core business they operate. Employees stay, and the customers are loyal.
A question we often are asked is how come Company X is doing so well while Company Y is struggling. Company Y appears to be working hard. You see its advertising or its vans driving around. But suddenly it goes out of business. Was it just unlucky? Can any organization just go bust? The good news is that it is not bad luck that forces companies out of business. It is a devotion to the wrong things, and being too successful in following those things.
Company Y might have set itself a target for growth, something like 50 vans on the road by the end of the next financial year. Company executives will, then, do everything it can to hit their target, including borrowing money, taking on slightly unprofitable contracts and not always paying attention to the service the company is providing. They are focused on a volume business, not a quality one.
Their customers, though, want something different. They do not care how many vans the company has. They want their parcels on time and delivered by people they trust. This is what Company X does so well. Company X focuses on quality, not just in its mission statement but also by what it measures. Company X executives think 50 vans would be nice, but the firm has only 32 really reliable drivers. So what is the point of 50 vans? A reliable driver delivers a reliable service. So Company X stays smaller and makes very good profits, and Company Y expands to hit its target of 50 vans but, sadly, runs out of money and has to close its doors.
Company X takes on 20 of Company Y's drivers, 18 of whom prove to be very reliable. It gets some of Company Y's customers, too, and has its best-ever profits. It was not luck. Company X is run by a team of people who know exactly what their customers want and the characteristics of those who can deliver what their customers want. They measure those things and stick with them. It makes Company X successful.
Being customer-focused allows Company X to do the "right" things for the customer. It is much easier to do the right thing when the organization is aligned behind the benefits that the organization sells and when employees are encouraged to provide those benefits and are measured on that. Ultimately, being customer focused is good for business. It may not meet a short-term target for mega-growth, but long term, clearly aligned customer focus will make organizations successful in a way that swift forays into the World of a Fast Buck will not.
To help put a system in place to keep track of your metrics.. < strong>Trial for 30 days Infusionsoft.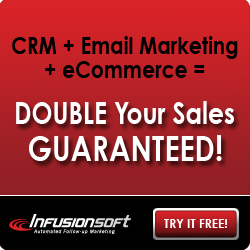 keep looking »